PLEASE EXCUSE MY DELAY IF YOU HAVE CONTACTED ME. WE HAD A DEATH IN THE FAMILY AND
I AM RUNNING JUST A BIT BEHIND ANSWERING ALL THE INQUIRES ON THE NEW BABIES 

Puppies were born September 5, 2023, please view by clicking HERE
All that we have is because of God whom we give thanks and praise to always.  
Matthew 19:26 And looking at them Jesus said to them, "With people this is impossible, but with God all things are possible."
We believe EVERY DOG should be loved, well taken care of and be a part of a family. Job 12:10 says In His hand is the life of every creature and the breath of all mankind. (NIV)
Thank you for visiting us and our English Labrador Retrievers at EverOak Labradors where we live on 25 acres in the foothills of the NC Mountains; surrounded by God's beauty of trees, 4 season flowers, multiple variations of fruit trees and berry bushes. OUR LABRADORS ARE BREED STANDARD. We love Labradors for their easy going temperaments, unconditional love, loyalty and how versatile they are! Our dogs have been bred for "exceptional quality" English Labradors – for the show ring, in the field hunting or at your feet by the fireplace on a crisp snowy day. We only have a litter if we need something for ourselves. We are not a commercial breeder or kennel, our dogs are part of our family and live inside our home. Please click on the "Contact Us" (new page will open) for more information.
All of our labs are covered by the highest comprehensive pet insurance, are on premium food, live indoors with us and are our four legged children.To keep our chocolates dark,  we do use Bio-Groom Mink Oil that contains sunscreen to help prevent bleaching from the NC sunshine!  Our labradors are not just dogs...they are our companions, family and best friends. Before you get too impressed with any dogs titles, ask questions, as some breeders use registries other than, or in addition to AKC, that do not have the same stringent requirements. All show placements, points, and titles listed on this website were obtained at American Kennel Club (AKC) events.

We do not promote the sale of designer or diluted Labradors. The opinion of the Labrador Retriever Parent Club regarding silver and other diluted Labradors can be found at The AKC Parent Club of the Labrador Retriever  ~ There is no such thing as a PURE BRED Labrador Retriever that has a silver or charcoal coat as they carry the "dd" gene only found in Weims. We do not participate in cross-breeding Labradors with other breeds to make designer dogs. Labrador Retrievers coat colors are black, chocolate and yellow as recognized within ALL written breed standards including the AKC and FCI. . For more information on dilute labradors, please visit the "No to Silver Labradors" site by clicking here.  
 
We have tested our Labradors and are PROUD to be 100% DILUTE FREE!!

Please scroll down to see the Labrador Clubs we Belong To and Our Health Testing Principles.
We do NOT clear by parentage, all clearances are through health screenings and testing.

 
Proud Members of the Following Clubs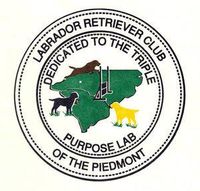 Labrador Retriever Club of the Piedmont

Labrador Retriever Club of the Potomac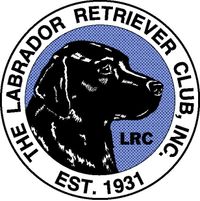 The Labrador Retriever Club, Inc. 
(The AKC Parent Club of the Labrador Retriever)



National Labrador Retriever Club, Inc

EverOak Labradors
Tammy Aghjayan
NC Mountain Foothills, North of Hickory NC
704-293-6061
tammy@everoaklabs.com