EverOak's Imperial Black Ale
"Mamie"
Whelped 5/9/2014; EEBb (Black carrying Chocolate)
Health Tested Clear/Normal:
| | |
| --- | --- |
| DM | Degenerative Myelopathy |
| SD2 | Skeletal Dysplasia 2 |
| CNM | Centronuclear Myopathy |
| EIC | Exercised-Induced Collapse |
| HNPK | Hereditary Nasal Parakeratosis |
| NARC | Narcolepsy |
| PRA/PRCD | Progressive Retina Atrophy, Progressive Rod-Cone Degeneration |
| RD/OSD | Retinal Dysplasia/Oculoskeletal Dysplasia 1 |
| D Lotus (Dilute) | DD (Dilute Free) |
| L Lotus (Long Hair) | Sh/Sh (Shorthaired - Does Not Carry the Long Hair Gene) |
OFA Current Eye CERF.  OFA Cardiac Echo Clear/Normal,
OFA Hips GOOD, Left Elbow NORMAL, Right Elbow Grade 1 due to medically documented injury at 6.5 months of age*
*I have medical documentation at 6.5 months of age I slipped on wet grass and fell on her right leg. I immediately took her to the vet that day and then a canine orthopedist within 24 hours of the injury. Small chip on right elbow noted that day and no other injuries to bones, ligaments or tendons. Orthopedist said no surgery needed as it was so minor and he didn't want to make it worse with unnecessary surgery as there was nothing to repair. Same small chip seen on prelim X-rays at 18 months and again on final OFA elbow readings no changes whatsoever from original 6.5 mo X-rays (she turned 2 May 9th)
Mamie has never limped, she has never favored the elbow or leg and has never been lame.
Mamie runs wide open daily with no issues whatsoever, swims, retrieves, etc.
She's been on Glycoflex since 10 weeks as I do with all my keeper puppies.
See Health Clearances
HERE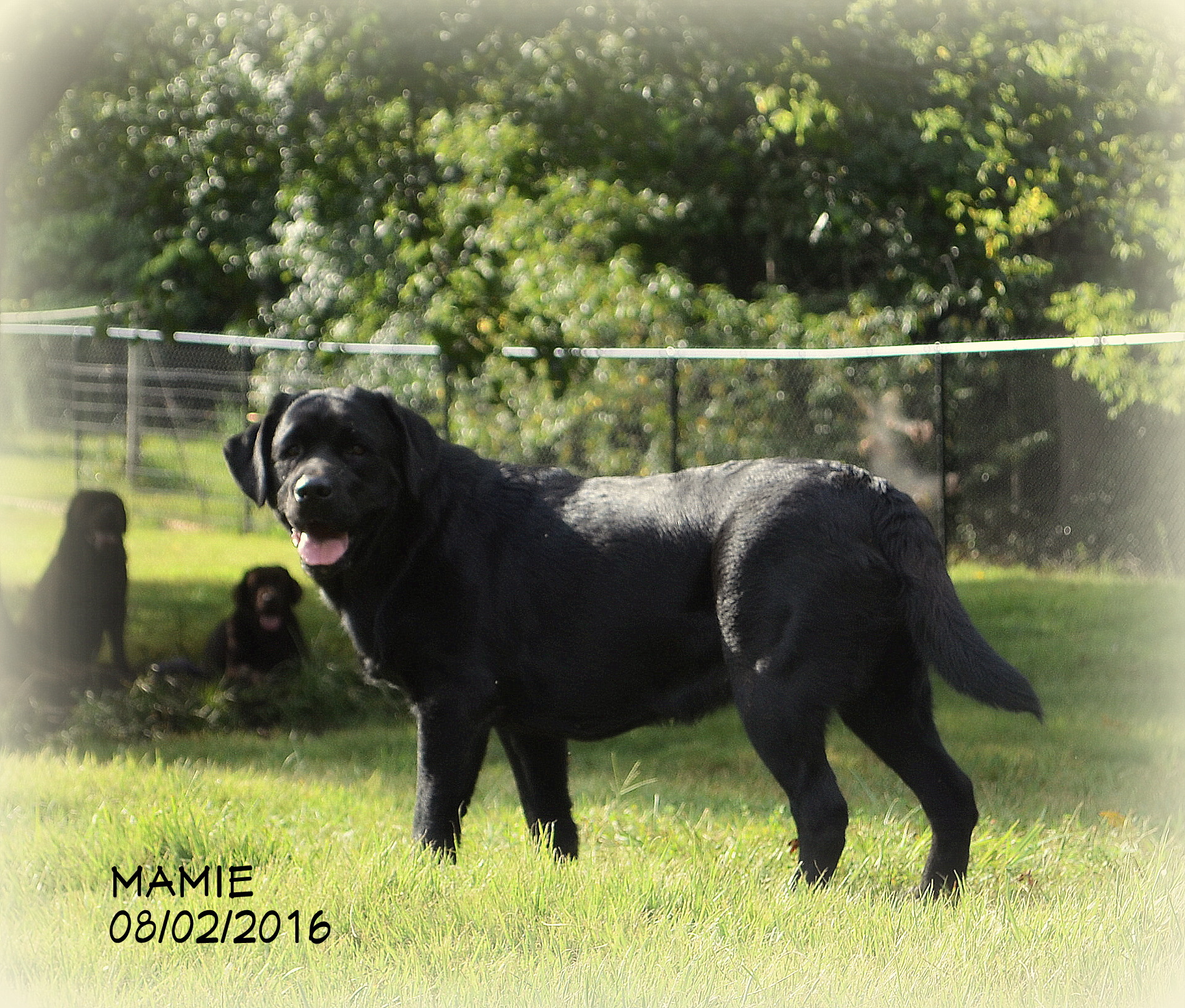 June
14
,
2016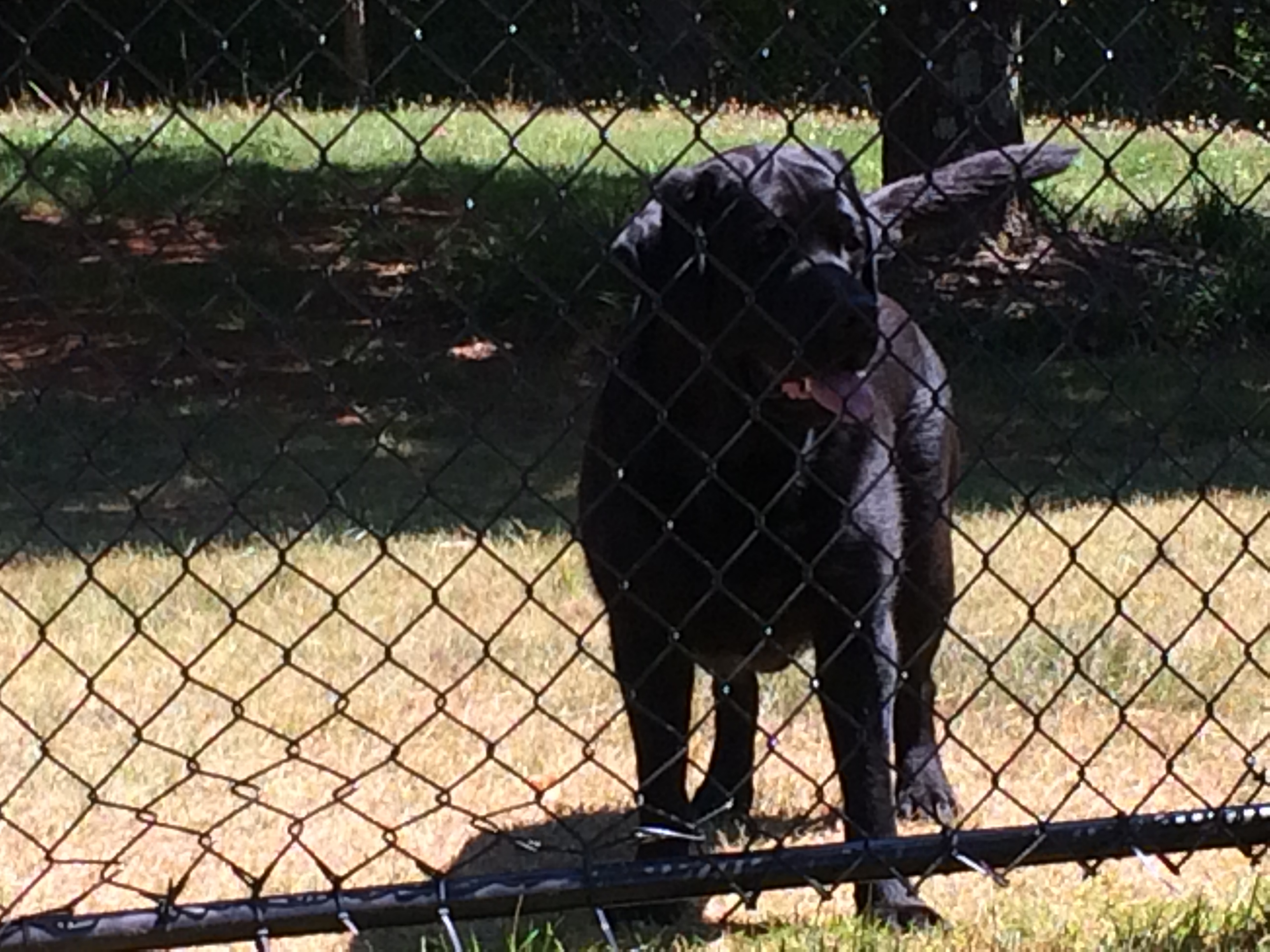 From the LRCP Specialty Feb 13-14, 2016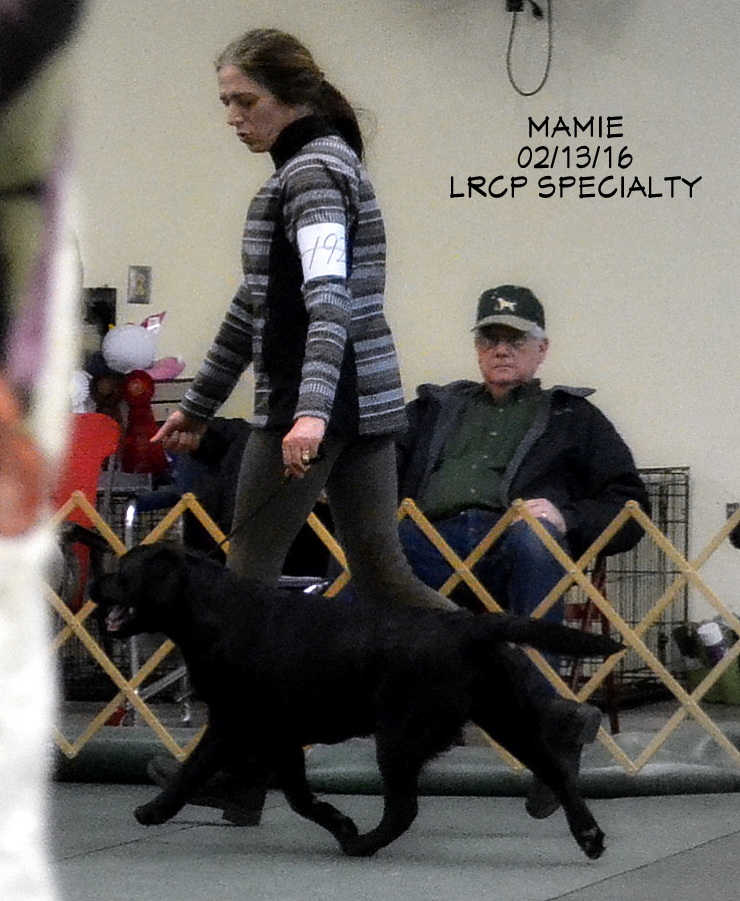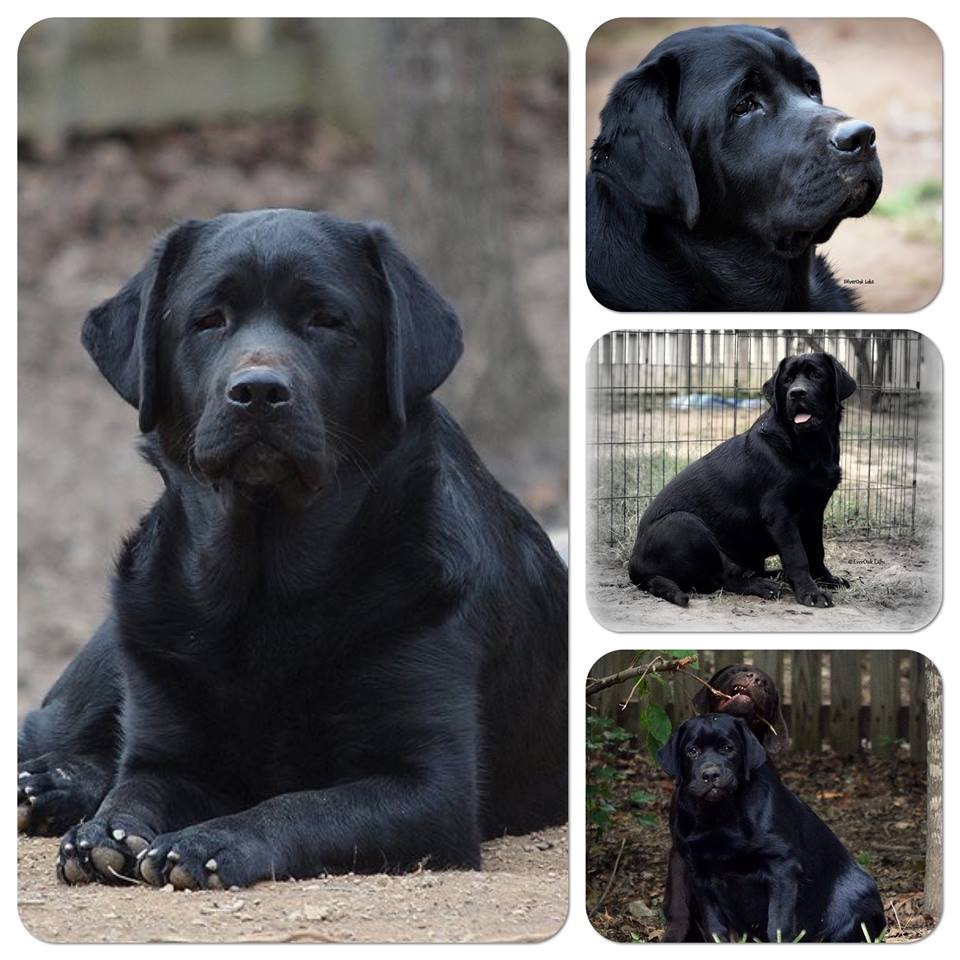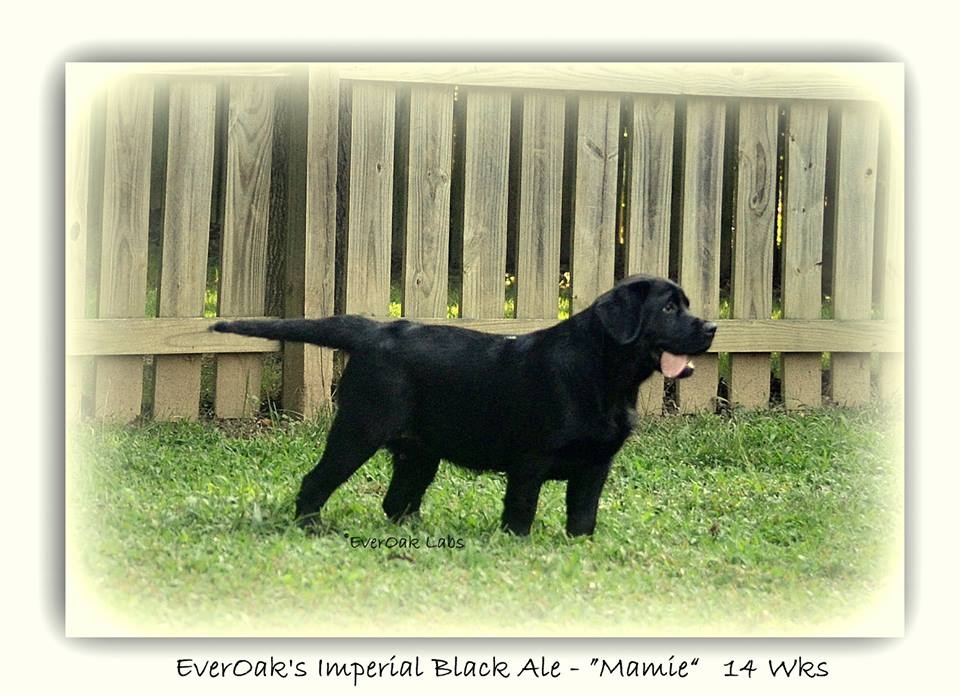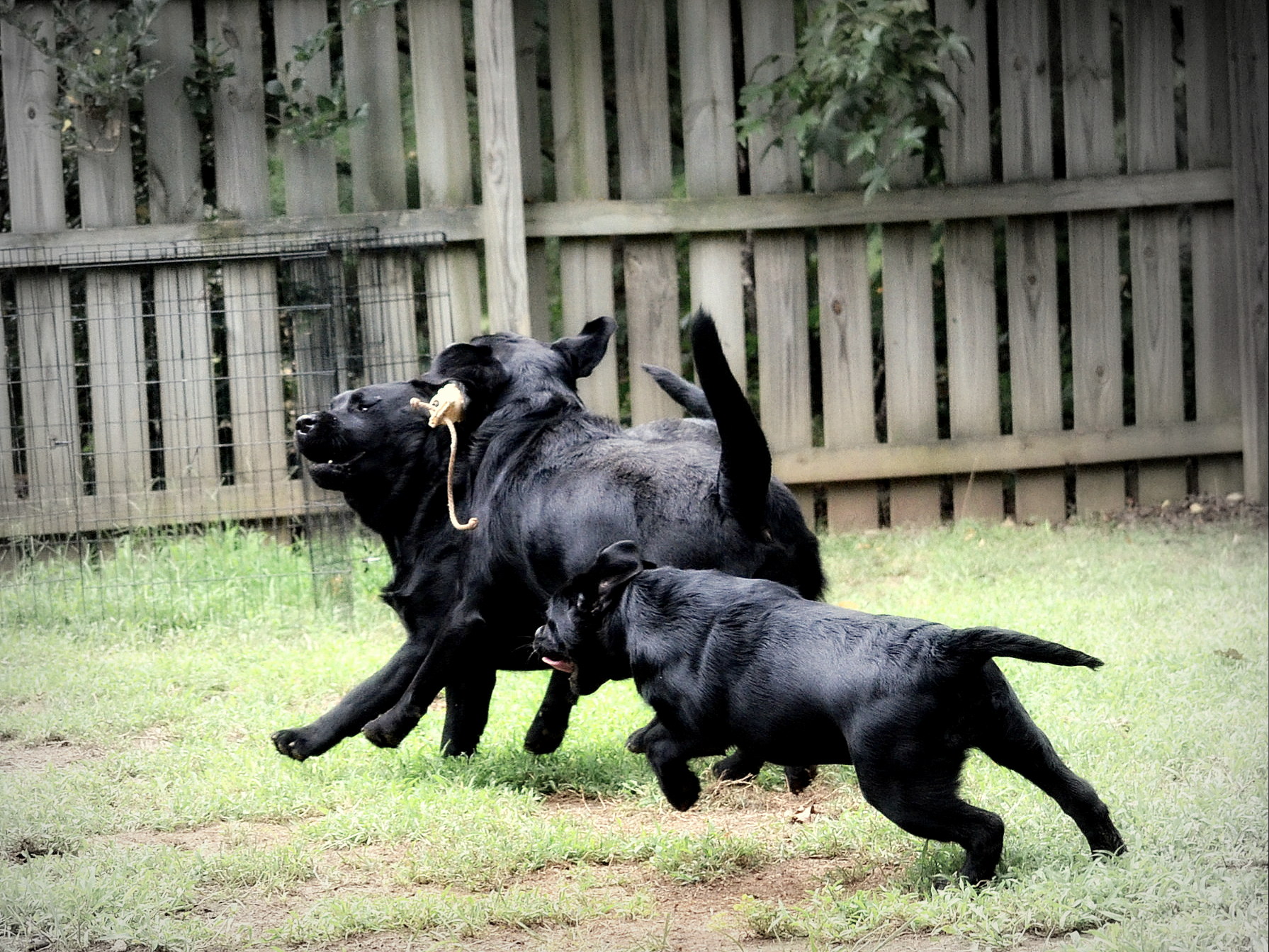 Mom Fanta, Aunt Maddie and Mamie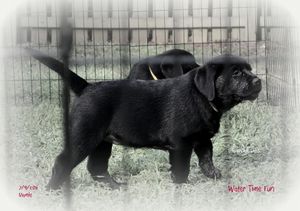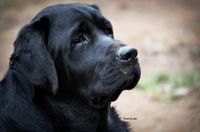 CH Hunt Club Clayview Brown Derby

Lubberline Chocolate Factory

Bonaventure Lubberline Viscount

CH Epochs Rum Raisin The Banner

Bonaventure Lubberline Viscount

Bonaventure Lubberline Viscount